Care for light oiled furniture
Cares for oiled solid wood surfaces and brightens them at the same time.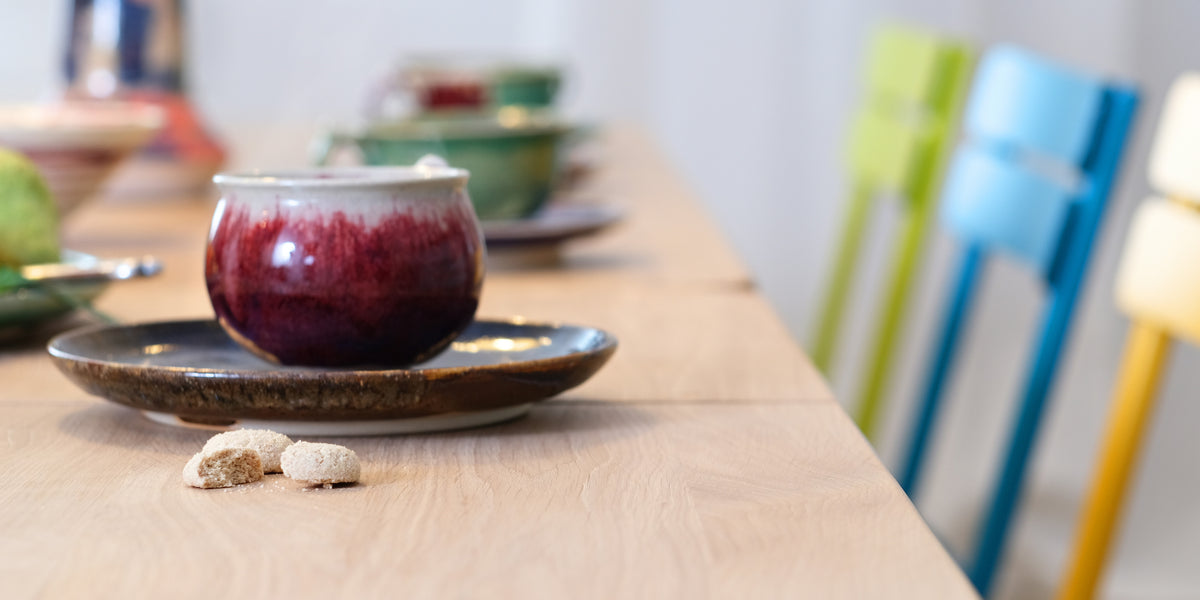 Preserves the light tone of the wood
With the white pigmented Samt care set, you can re-oil all lightly oiled ekomia furniture and remove dirt. The wood retains its light appearance and darkens less.
You can also use the repair set and an iron to dampen light dents in the wood or remove coarse dirt with sandpaper. For heavy dents, we recommend our wood wax for oak or in white. Detailed instructions are included in the set.
Re-oiling wood surfaces silk matt
If the wood feels dry, you can simply apply a thin coat of oil to your furniture. This revitalises the wood and makes it resistant to water and dirt.
The included furniture Oil is made of natural raw materials and is free of organic chemical compounds according to DIN EN 71 part 9. It is very resistant and gives the wood a satin sheen.