Care and repair set for oiled solid wood furniture
With this set you can easily remove stains and scratches from oiled solid wood surfaces or simply refresh the surface.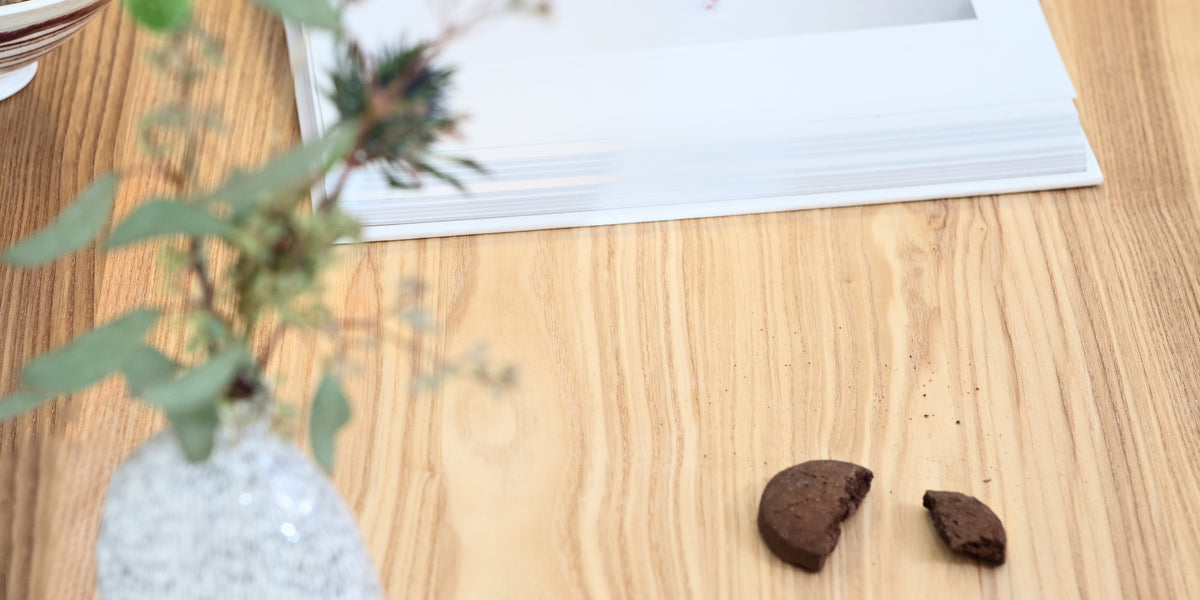 Repairing stains, scratches and dents in solid wood
With the velvet care set you can repair stains and scratches on all oiled solid wood furniture.
The set includes a cotton cloth, a white polishing pad, a green sanding pad and P240 sandpaper. Depending on the degree of soiling you can remove light (cotton cloth), medium (white), heavy (green) or very heavy stains (sandpaper) with the worktop oil. It is best to start with the cotton cloth and increase the abrasion if necessary, so that wood is not rubbed off unnecessarily.
You can also use the repair kit and an iron to make slight dents in the wood. For strong dents we recommend our wood wax for oak or in white. Detailed instructions are included in the set.
Re-oiling wooden surfaces silk matt
If the wood feels dry to the touch, you can simply apply a thin layer of oil to your furniture. This revitalises the wood and makes it resistant to water and dirt.
The contained furniture oil consists of 100% natural raw materials, is solvent-free and meets the standards for food compatibility and safety of children's toys. It is very hard-wearing and gives the wood a silk-matt shine. You can use it for worktops and table tops, but also for normal furniture.