Working ergonomically while sitting and standing
The electrically height-adjustable Levi table frame can be operated comfortably using the memory function and is easy on your back.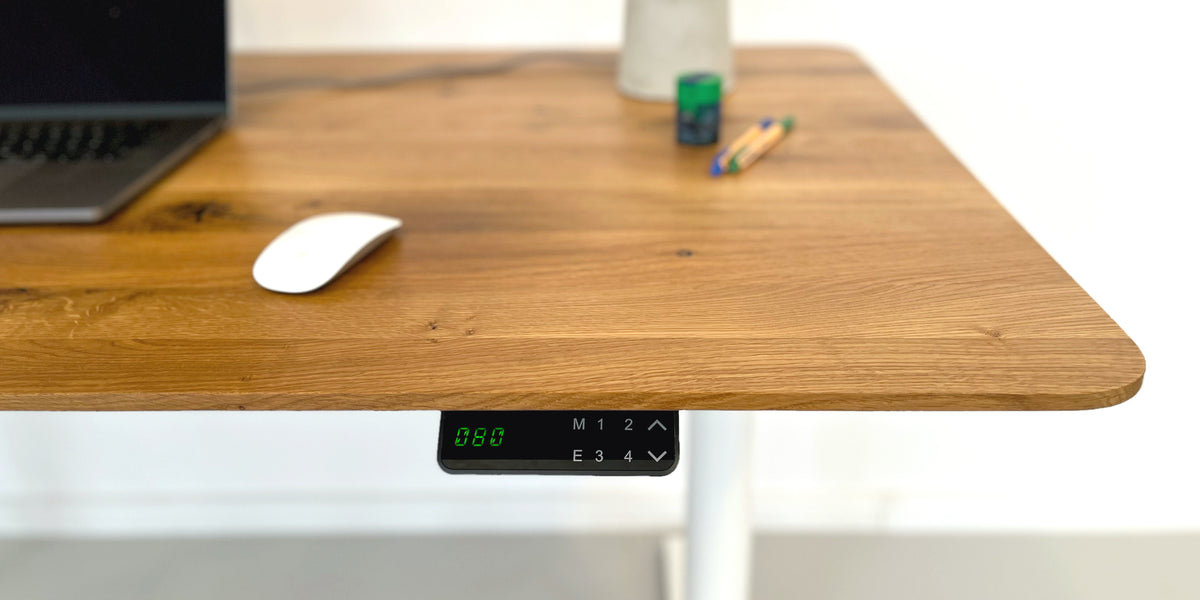 Work ergonomically
Anyone who sits at a desk a lot knows the strain on the body. Working standing up from time to time can work wonders. The Levi table frame can be quickly and easily transformed from a normal desk into a standing table.
Powerful engine
Levi is made of sturdy steel and can lift a weight of 130 kg (including tabletop) without any problem. You can use table tops of all kinds, for example solid wood or chipboard, from 110 to 210 cm wide. The height can be adjusted from 62 - 122 cm (plus the thickness of the tabletop). This means that the table frame can be used for children as well as for tall people up to 200 cm tall.
Simple operation
With the control unit you can adjust the table height manually or save up to 4 heights as required. However, for safety reasons, the hand must remain on the switch when adjusting the height.
You can also set maximum upper and lower limits if, for example, a window sill is in the way. If something does get stuck, Levi has an intelligent collision protection system that stops the table in the event of an obstacle and moves it back.