High-quality slatted frame with middle zone regulation
The Elastique sprung slatted frame has movable slats and its lying firmness is adjustable.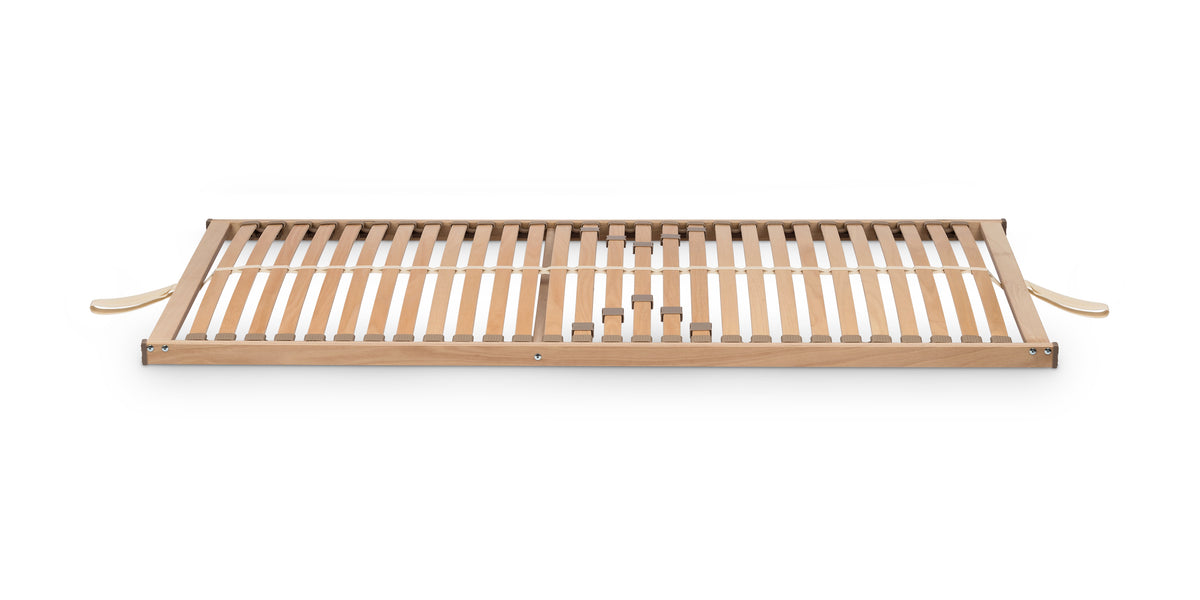 28 movably mounted slats
The slats are made of 6-ply glued beech springwood slats that are movably mounted on rubber elements. In this way, the slats adapt to your individual lying position.
The slats have a width of 3.6 cm and spacing of 3 cm. They give your mattress support and provide sufficient ventilation. Sturdy textile bands keep the slats in shape.
Frame and slats are made of PEFC certified, stable beech wood.
Individually adjust degree of hardness
The degree of firmness of the slatted frame can be individually adjusted in the important hip region. If you move the sliders to the centre of the double slats, the slat becomes softer, if you move them to the outside, it becomes harder.