Ecological wood glaze without compromise
Die weiße Holzlasur Kunterbunt ist zu 100% aus natürlichen Rohstoffen und lösemittelfrei. Sie eignet sich für alle Holzarten im Innenbereich und ist leicht zu verwenden.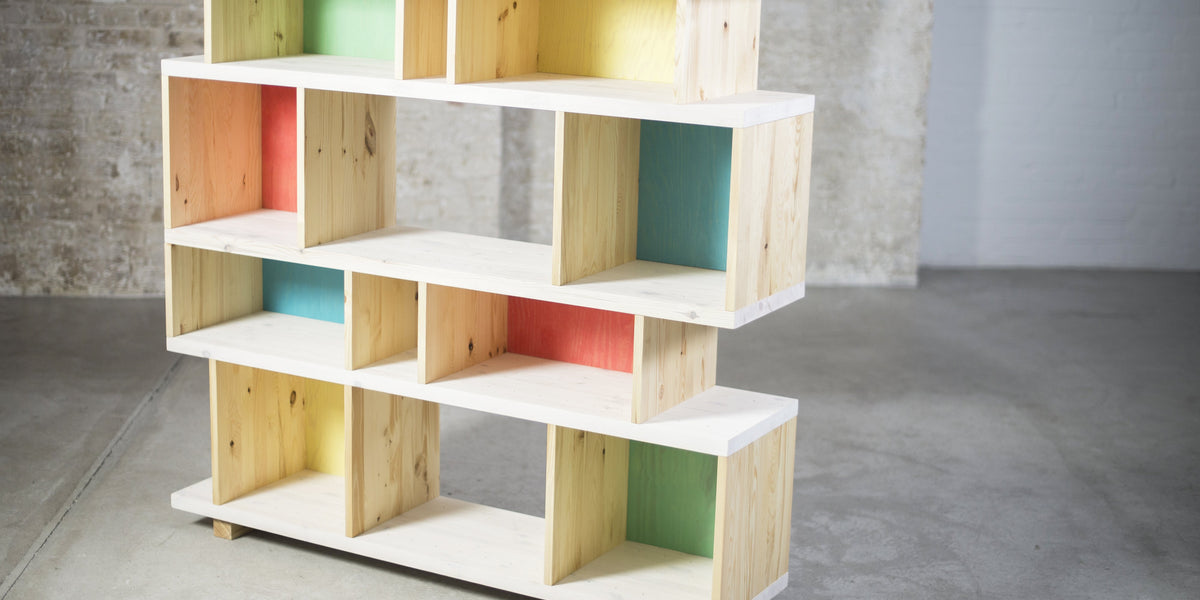 Naturally beautiful
The Kunterbunt colours are strong, but of course they have a slight tendency towards pastel shades. The grain of the wood shimmers slightly.
The treated surface is water-, dirt-repellent. It appears semi-matte, when polished with the polishing pad silk glossy.
Easy to use
The Kunterbunt wood stain is perfect for DIY, because it is very easy to work with and the brushes can be easily washed out. The colours are suitable for all types of wood indoors. Apply the colour once or twice with a glaze brush on untreated wood. If necessary, polish with a lint-free cloth or our polishing pad.
The wood stain contains only natural raw materials and is solvent-free. Meets toy standards EN71 and DIN 53160 for saliva and perspiration fastness.
Full declaration & application